Reliable Rodent Services For Salt Lake City
Rodents may be small in the animal world, but as far as pests go, they're one of the larger pests to infest homes and businesses. As you'd expect, rodents cause a lot of problems when they get into buildings. They chew through anything they can get their teeth on, which means you could end up with damaged pipes, chewed wires, contaminated food, and much more. Getting and keeping rodents out of your home or business is essential. Pestmaster® Services of Salt Lake City can make it happen in Salt Lake City and the surrounding area.
Our Rodent Control Process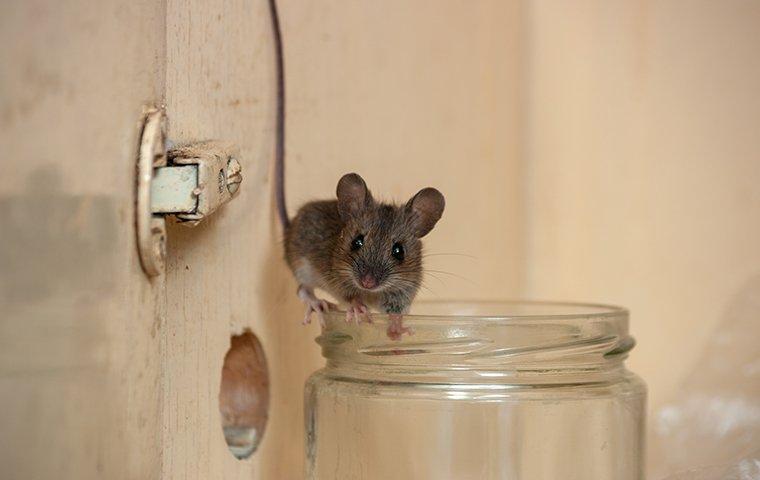 Free Inspections
Depending on your particular situation, an inspection may or may not be necessary. If we do need to perform one before treatment, we'll do so at no expense to you.
Rodent Treatments
We offer several treatment methods and services to solve your rodent problems. Depending on your situation, the layout and size of your building, and the severity of your infestation, we'll use some combination of baiting, trapping, and Contrapest to eliminate your active rodent infestation.
Baiting & Trapping
We monitor our baits and traps regularly. We'll discuss a schedule with you during your initial service visit.
Contrapest
Contrapest is a rat birth control method that effectively lowers rodent population numbers. Rats and mice are prolific breeders, so Contrapest is a good option if there are many rodents on your property.
Sanitation Services
When rodents get inside, they leave behind urine and feces that can cause serious health issues for your family, employees, or customers. Our service specialists will disinfect and sanitize the affected areas to make it safe again.
Exclusion Services
Once your rodent problem has been eliminated, and we clean the affected areas, you'll want to make sure that rodents don't get back inside. We offer exclusion services that seal entry points to keep rodents out.
Protect Your Home Or Business From Dangerous Rodents
No one wants pests to get into their home or business, but rodents are especially dangerous. Protecting your family, employees, customers, and building requires immediate action when rodents get inside. With Pestmaster® Services of Salt Lake City, you'll get the rodent control services you need to eliminate, clean, and prevent future rodent problems. Contact us to schedule a service appointment today.
Importance of Professional Rodent Protection In Salt Lake City
Rodents are among the most threatening pests facing Salt Lake City homeowners. Rats and mice use their powerful jaws to chew their way into homes in the area, but they don't stop there. Rodent incisors never stop growing, so they'll gnaw on anything they can find in order to wear them down - leaving holes throughout your home in the process.
These holes allow rodents into all the most vulnerable areas of your home, leading to property damage, food contamination, allergic reactions, and disease. If that wasn't enough, there's all the parasites rodents bring inside with them: fleas, mosquitoes, and worse.
Unfortunately, rodents are a year-round concern in Salt Lake City. Due to the hazards they can bring and the difficulty that comes with trying to eliminate them on your own, you should always turn to a professional rodent specialist when they become a problem.
Why Pestmaster® Services for Salt Lake City Rodent Control
Pestmaster® Services is a QualityPro-Certified pest control provider that has decades of experience keeping Salt Lake City properties protected against rodents. We know the rodents that call Salt Lake City home, how they operate, and what it takes to stop them. If rodents have invaded your home or business, contact us today and get immediate help!
Frequently Asked Questions