Trusted Bird Control Solutions For Salt Lake City
Birds may be pleasant to watch, but when they decide to take up residence in your attic or eaves, they become far less enjoyable. Birds damage your building, both with the acidity of their droppings and by building nests that can damage your roof and backup rainwater. They can also harm your family, customers, or employees by spreading diseases or even attacking as you come and go. If birds have gotten too close for comfort, let Pestmaster® Services of Salt Lake City help you get rid of them.
Our Bird Control Process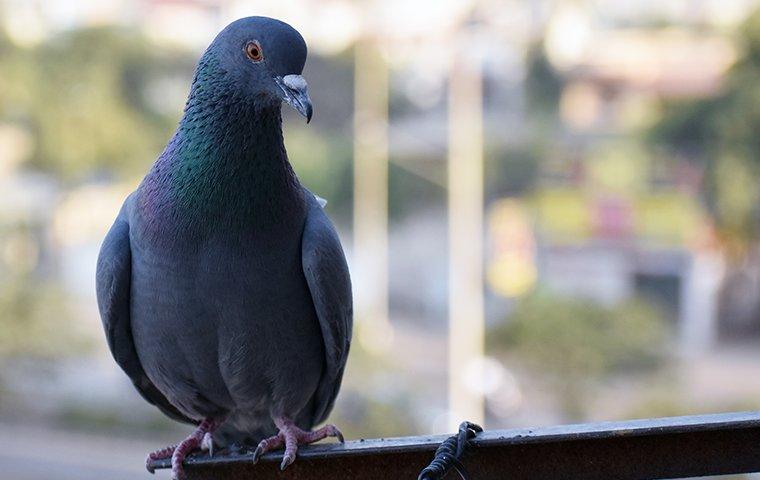 Free Inspection
When you contact us about a bird problem, we'll schedule a free inspection. We'll come to your home or business to see what birds are causing problems, how large or small the problem is, and where they're roosting. This information is necessary for us to prepare our bird control methods.
Treatment
Bird Spikes
We offer two main forms of bird control. The first is the installation of bird spikes. These can be installed along rooflines or eaves and are a humane way to keep birds away. Spikes do not hurt birds, but they are uncomfortable for them to land or sit on. If we install them on your building, birds will find a new place to spend their time.
Bird Netting
Our other treatment option is bird netting. Bird netting is another humane treatment option. We place it over the areas where birds are causing problems, making it impossible for them to get to these areas.
Take Back Your Utah Property From Birds
If birds have taken over your home or business, they'll cause damage, illness, and injury, not to mention the loss of business. Your customers will not want to enter a building where doing so puts their safety at risk. Luckily, with bird control from Pestmaster® Services, you can soon say goodbye to your bird problem and get back to life as you know it. Contact us to schedule a free inspection.
Importance of Professional Bird Control In Salt Lake City
There are a number of reasons why professional pest bird control is essential when these pests invade. Birds can carry a number of dangers when they invade:
Bird droppings and nesting materials can carry diseases
Birds contaminate food items they come into contact with
Scavenging for nest materials can damage inventory
Nests can create hazards and fire risks
Droppings and rub marks can create a slip risk
For businesses, risk to customers

Unfortunately, birds are a potentially year-round concern in Salt Lake City. Due to the problems they cause and the difficulty of dealing with them using DIY methods alone, professional bird control is always recommended when these pests invade.
Why Pestmaster® Services for Salt Lake City Bird Control
Pestmaster® Services is the premier source for bird protection for home and business owners across the Salt Lake City area. Our team of professionals know all the potential problems that call this region home, and we know exactly how to eliminate them. Professional bird control from a certified pest control provider like us is the only way to ensure the lasting protection of your property against any bird threats it might face.